Good things come in small packages. New Zealand is testament to that maxim. Just because a country is small does not necessarily mean that you can cover it in a few days or even a week. New Zealand is such a place.
It is the perfect destination for nature lovers & active travelers. If you don't have the time to do both north and south islands, how do you decide what to see? Do you do a little bit of both or do you choose one island promising yourself that you'll return to do the other island the next time? It's quite the quandary and hopefully I can be of assistance here. Both are fab and both are very different from each other. Each one offers something unique. If you have the time to do both, great! I would suggest at least 3 weeks. With the American vacation window being so short, many face the daunting decision of choosing one island over the other or… trying to cram everything into a short time span. My advice for travelers going anywhere is to focus on a few key spots rather than running all over from one stop to the next, making it extremely difficult to fully absorb the destination and thus missing out on so much! Not to mention, gallivanting around like that, you will need a vacation from the vacation when you return home!
Rather than attempting to cover the entirety of New Zealand in one article, I opted to break it into 2 parts. In my March 2020 article, I covered the South Island. This time, it's the North Island. Yes, it is the famed sequel – New Zealand Part 2! The North Island showcases the volcanic aspect of New Zealand where Maori, hot springs & Hobbiton rule. I will present in the order I experienced, so North Island… here we go!
NORTH ISLAND
Wellington
Arriving into Wellington via ferry from Picton, I had a long list of activities planned. Wellington is the capital of New Zealand and a very nice city indeed. You can easily see it by foot or by bicycle. I loved wending my way through the city on my rented bicycle, riding along the water, stopping at surf cafés, visiting museums & getting some good ol' fashioned exercise.
Weta Workshop – My first stop… this is where Peter Jackson designed the costumes and props for The Lord of the Rings and many other films. I figured I should learn about the creative studio behind Jackson's work since I would be visiting other Peter Jackson 'stuff' along my journey…
Te Papa Museum – One of the best museums I've ever experienced. They were doing the groundbreaking Gallipoli exhibition. The Weta Workshop did all the installations and it was beyond amazing. The exhibition was scheduled to close in 2019, but is so popular that they have extended it until at least ANZAC Day 2022. A MUST SEE TO BE SURE!
Wow (World of Wearable Art) – I stumbled upon this AMAZING fashion show by chance. It's like the Cirque du Soleil of wearable art. If you go to New Zealand in October, you MUST see this. People come from all over the world to see models flying and gliding across the stage with très intéressant wearable art. I'm sooo glad I was in town for this. Thank you JL for the recommendation!
Rotorua
Rotorua is known for its volcanic hot springs. There is steam coming up through the cracks in the sidewalks! It is chock full of sulfuric springs. Enjoy a soak here for sure. I stayed at the charming Peppers on the Point while I was in Rotorua and extended my stay because both Anne and the property were just too hard to leave!
Glowworm Caves – The famous one is Waitomo, but I recommend Ruakuri which is right next door. It is less crowded, and you get to spend more time in the caves. For more adventurous travelers, you might opt to take the legendary black water rafting experience through the dark underground river to see the glow worms. Pretty cool!
Okere Falls – It wasn't until I was in the raft that I learned I was about to catapult over the highest commercially rafted waterfall in the world. Cutting through the Class V rapids, adrenaline pumped through my veins as we approached the waterfall. Gulp! Not that it would have changed my mind… sometimes the best experiences are the ones where you have no expectations. Ha! It was a blast and a half and FREEZING COLD!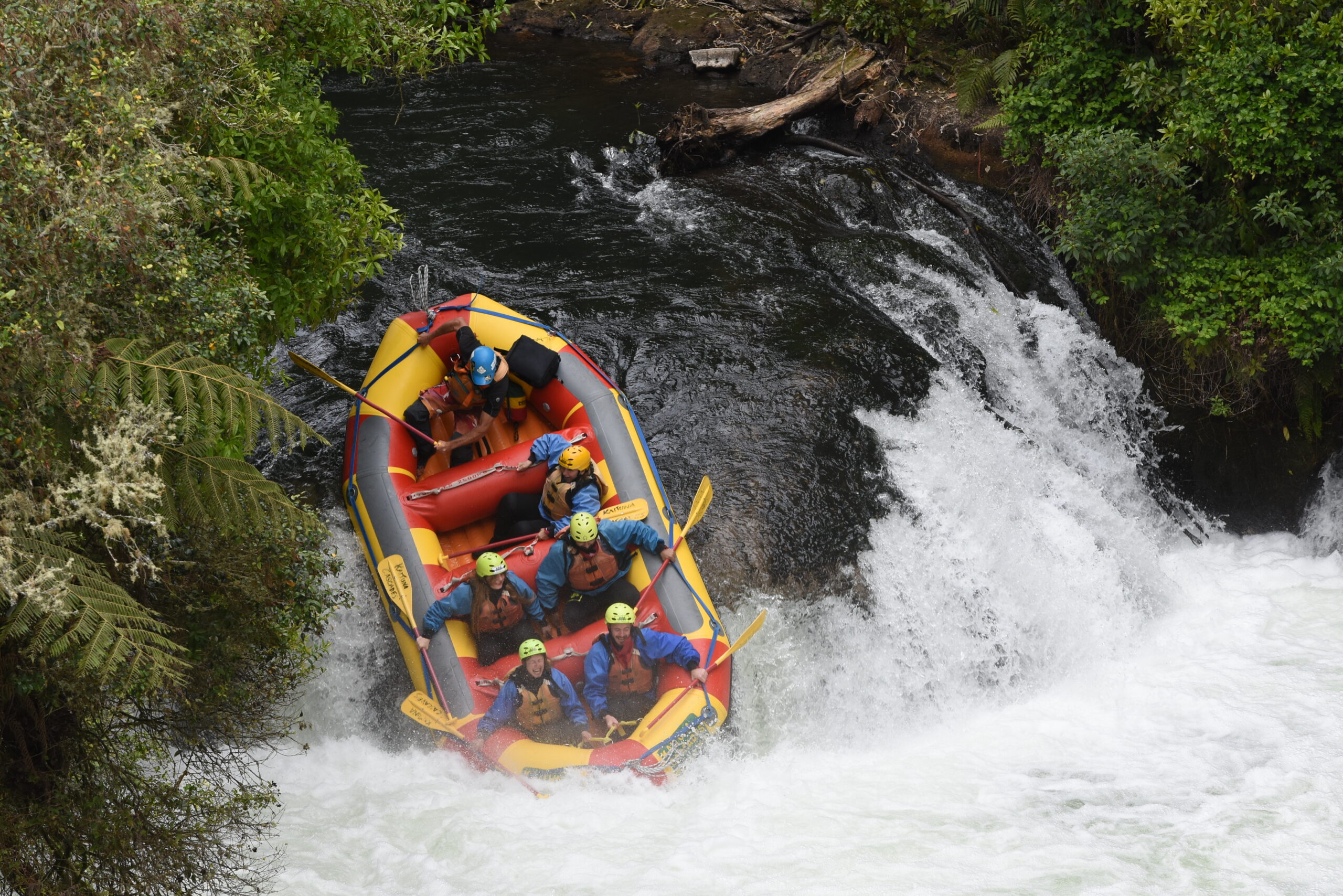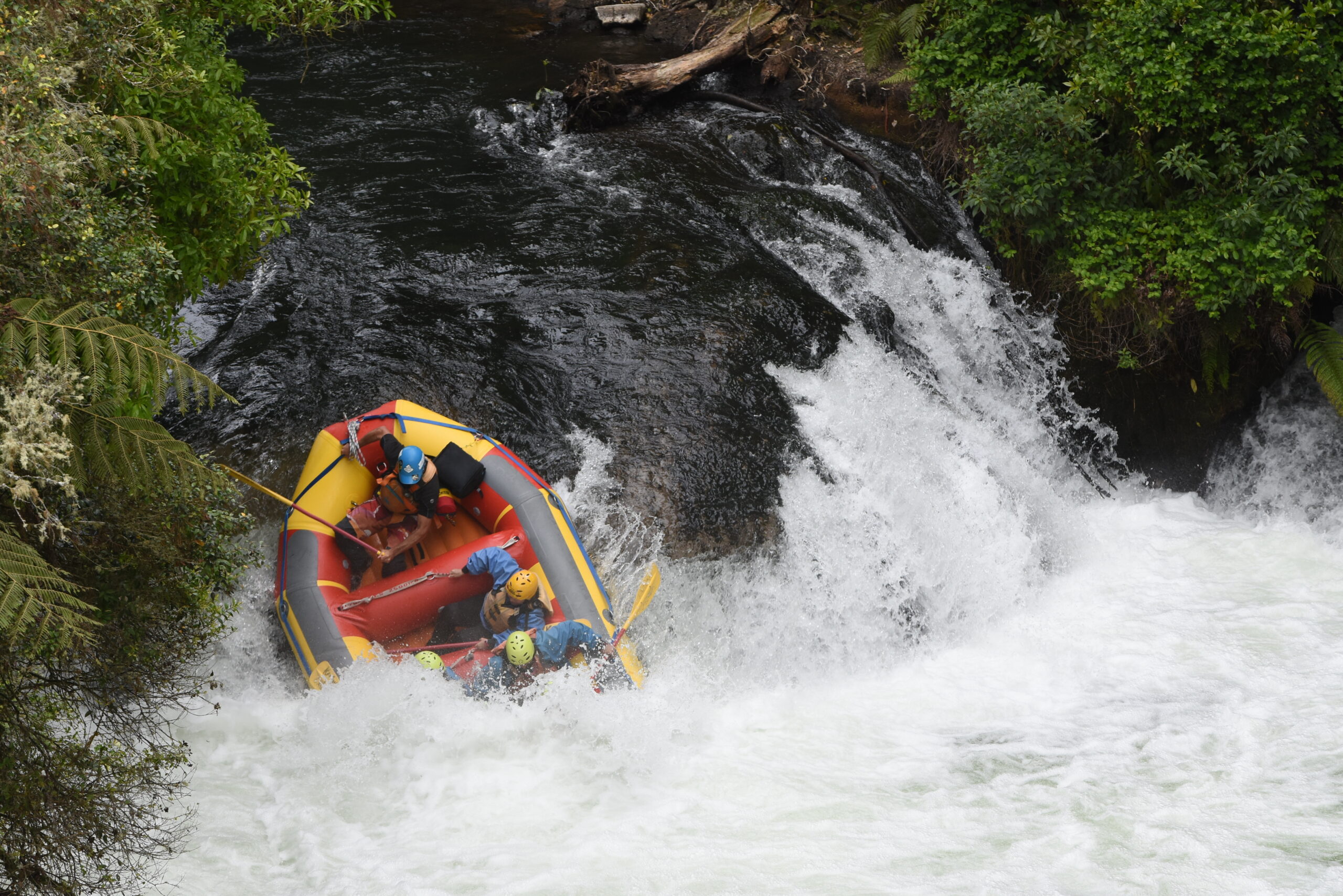 Maori – There are the quintessential touristy Maori experiences. These consist of a delicious hangi feast (traditional meal style where food is cooked in an earth oven) which is accompanied by cultural dances and song. There are several such experiences in the Rotorua area, but Mitai is the best of them in my opinion.
Imagine going the non-touristy route… A superbly authentic experience was to spend time with a couple of Maori gentlemen, Delani and John. Non-touristy and authentic from the ground up. They shared their traditions and immersed me in some of their rituals and beliefs. I'm at a loss for words, really, to convey how rich this experience was. I reluctantly left them feeling like I was floating on air. This is essentially my 'WHY' of travel. To learn and share with other cultures is transformative and makes for a better world in my view. Delani and John are such gentle souls and I look forward to sharing their experience with all of you who decide to venture to New Zealand. This was the highlight of my trip!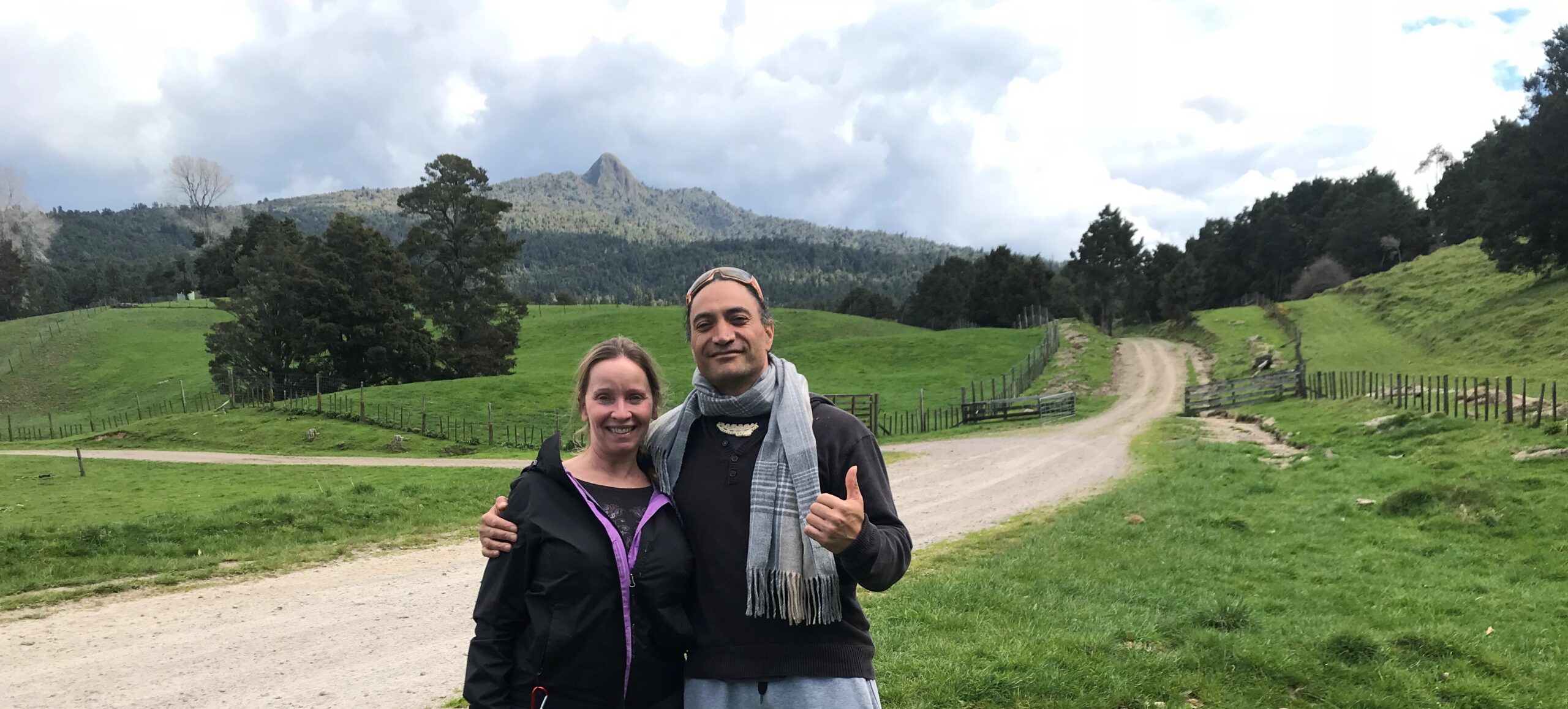 Delani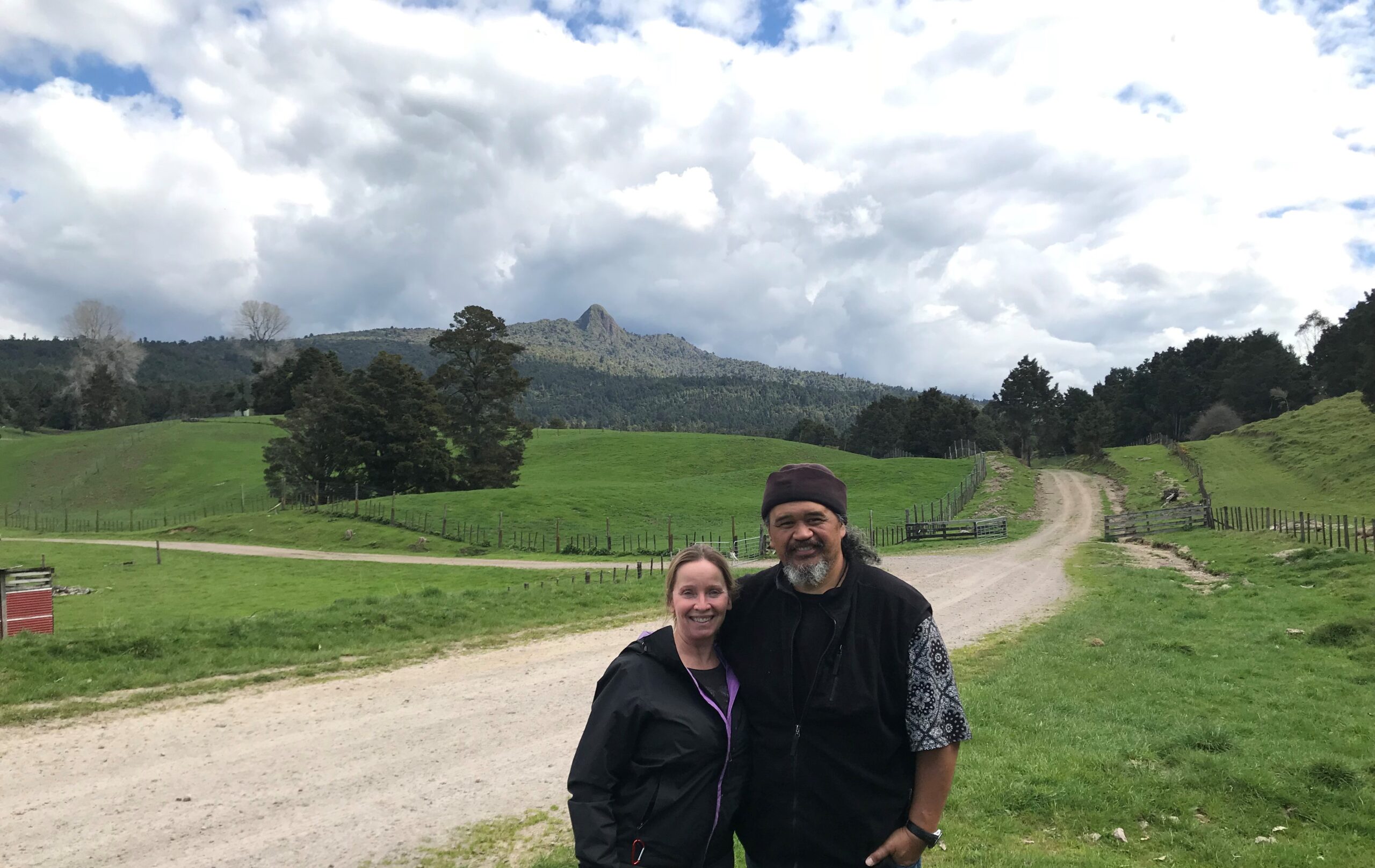 John
Waimangu Volcanic Valley – A beautiful walk through this valley displays the colors and phenomenon of a volcanic valley. It's hard to describe the colors. You really must see them for yourself.
Rotorua Canopy Tours  – is an award winning operation. As you zip from platform to platform high among & above the trees, you also learn about the conservation efforts in the forest. Kind of nice to learn as you zip.
Hobbiton – If you love Tolkien's Lord of the Rings, then this is your chance to visit the intact movie set for the shire. Peter Jackson scoured the countryside in search of the perfect locale for Frodo and Bilbo's shire. The story goes… when he found this place, he knocked on the farmer's door to inquire about his land and was told to come back tomorrow because the football match was on. And so he did. And so the shire was born. I recommend going early or later in the day to avoid crowds. It's lovely to see, just as charming as it was on screen.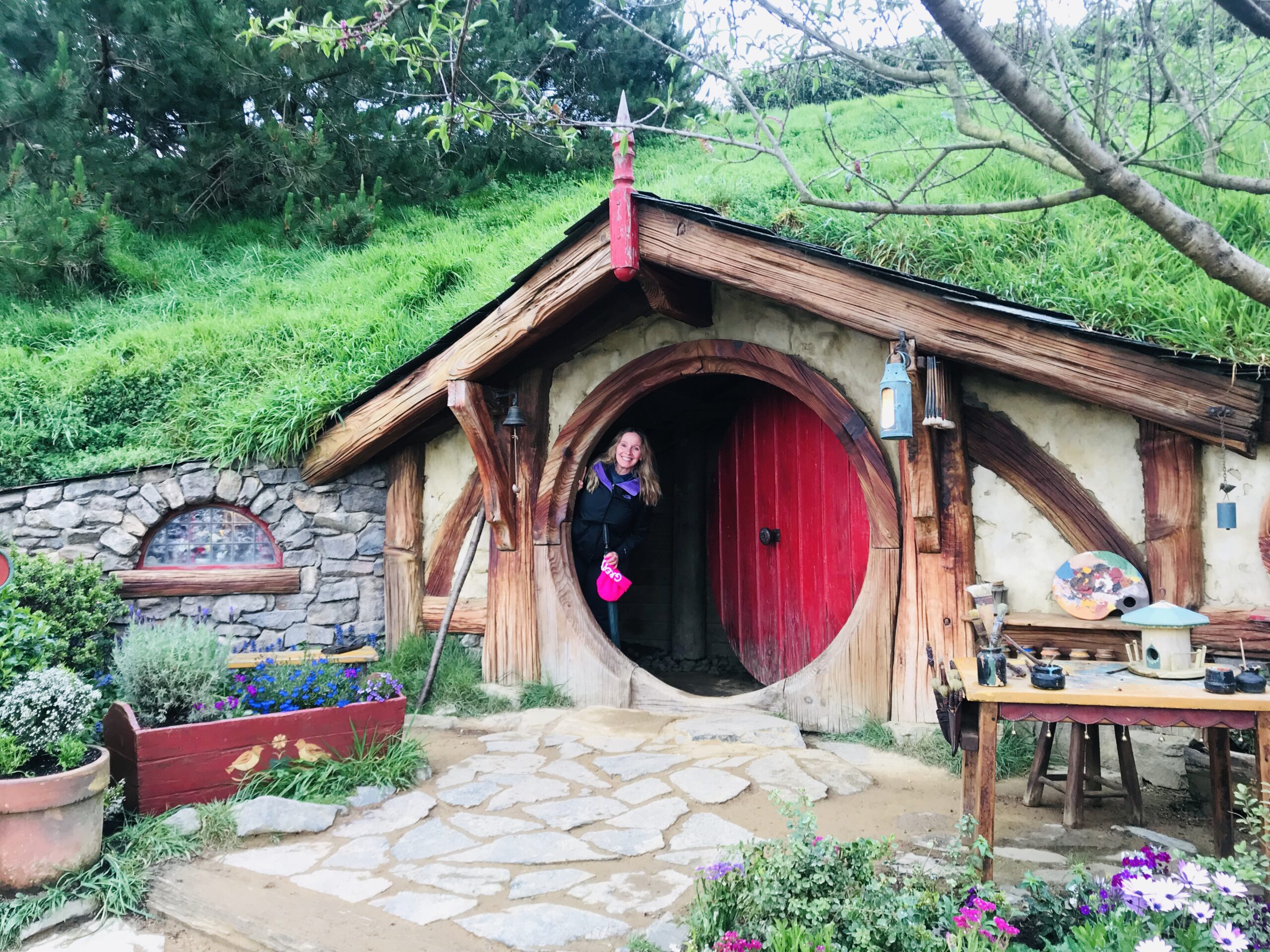 Auckland
The only freeways I encountered in all of New Zealand! I was arriving in the big city, nearing the end of my odyssey. A culture shock to be sure, encountering freeways after almost 3 weeks of small country roads. After settling in my hotel, I took the ferry across to Waiheke island, famous for its wineries. A friend of a friend hooked me up with a car. I roamed around the island, taking in the views across the water, visiting fantastic wineries, hiking a little and reflecting on the past 3 weeks, ever so grateful for this incredible journey. Returning to the mainland, I meandered the streets of Auckland until it was time to meet my dear new friend, Jean-Michel, his daughter and another newfound friend, Louise, for my final dinner in an extraordinary country.
Luxury Lodges of New Zealand
As was the case on the South Island, this collection of lodges offers special experiences. Each has its own personality and charisma. You leave each feeling that you are part of the family.
Huka Lodge – The original Luxury Lodge of New Zealand, Huka is known for fishing. Historically, it was a dedicated fishing camp. Now, fishing is just one of the many offerings. Take a short hike to see the falls between scrumptious meals, reading a good book and just plain chillaxing.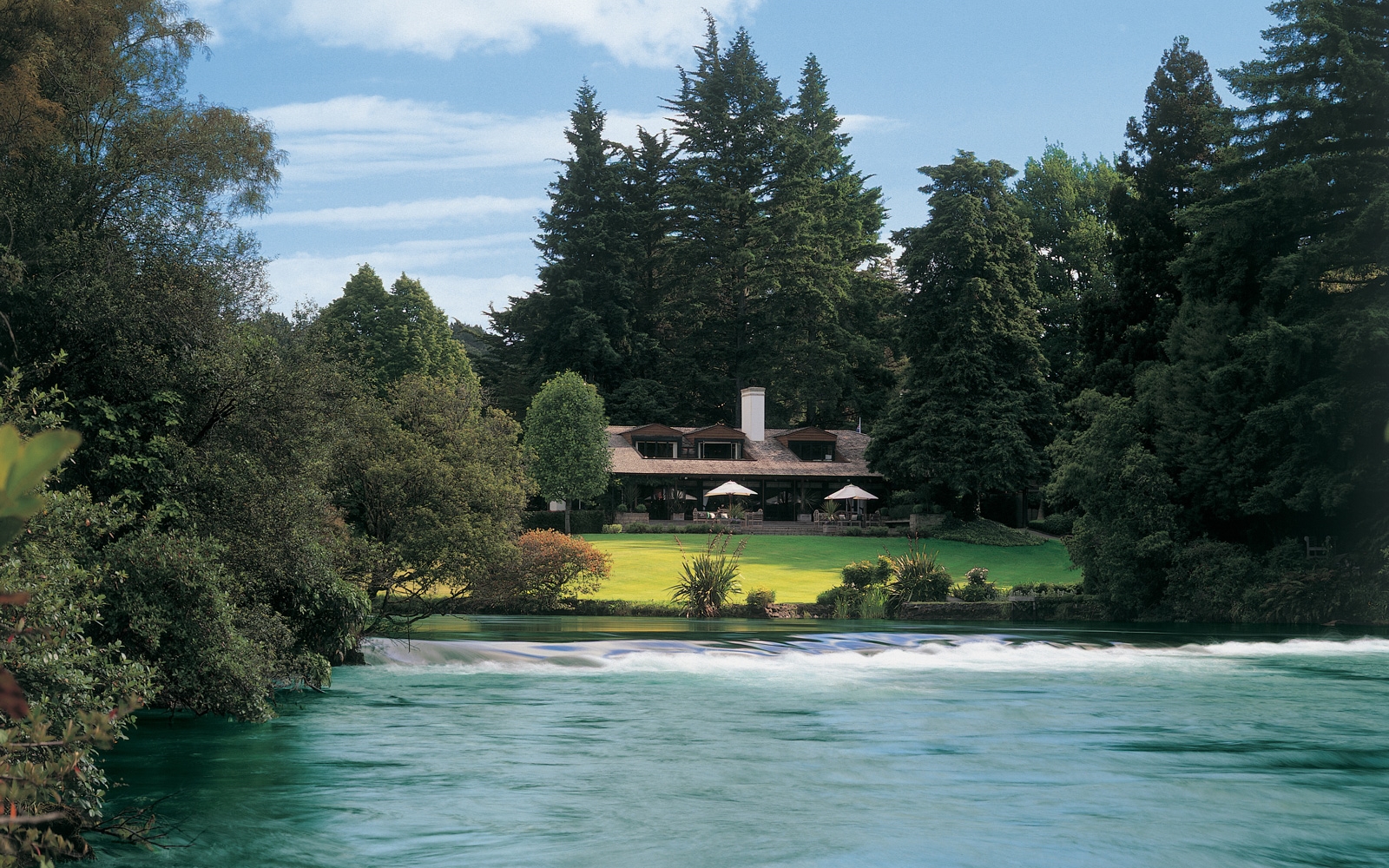 Peppers on the Point – Anne is the secret ingredient of this delightful lodge. She knows everything about the area and everyone! Her lodge has sheep, donkeys, horses and incredible sunsets over Lake Rotorua. It was sheep shearing day while I was there, and it was a hoot seeing how spry the sheep were once they shed the weight of their coats.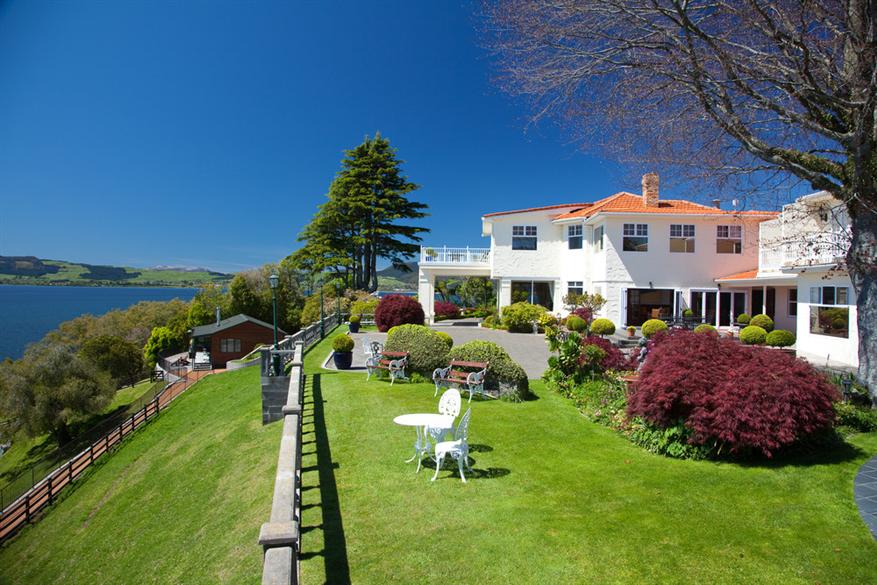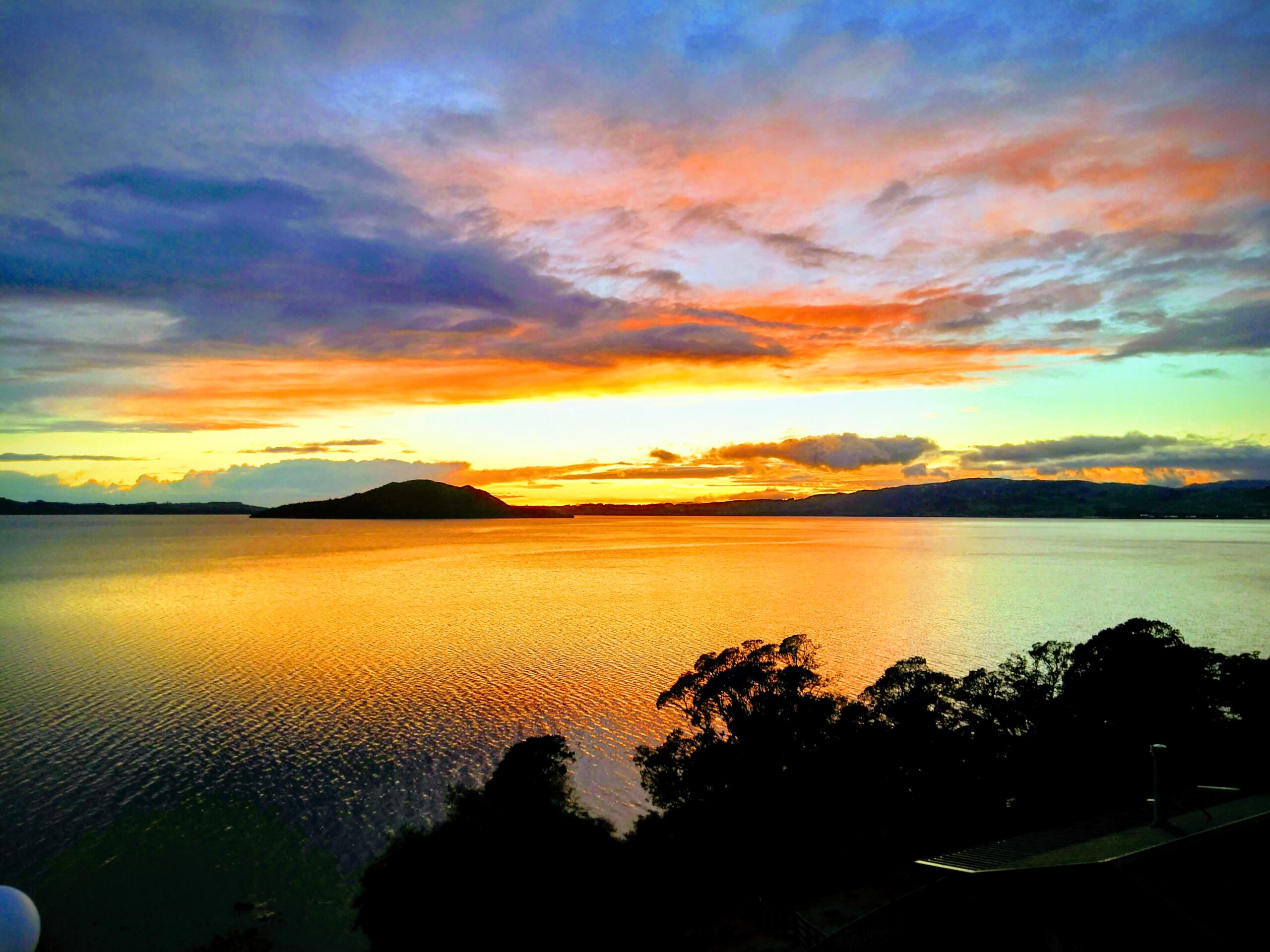 The Lodge at Kauri Cliffs – If you're a golfer, this is the place to be. If you just love to look at beautiful vistas, this is again the place to be. Set in the Bay of Islands, this lodge will fill you with panoramic views across the untouched coastline and deep blue ocean.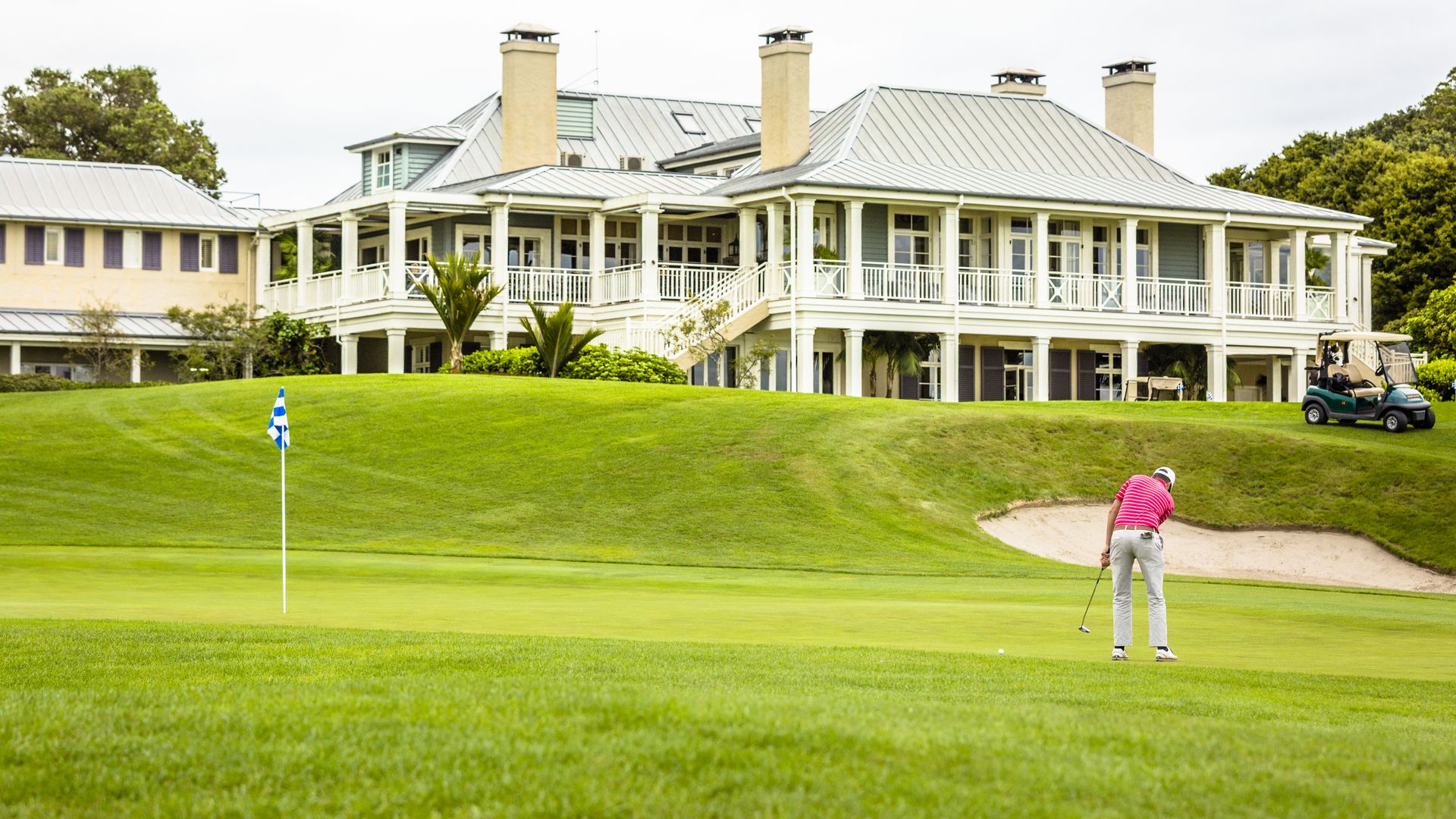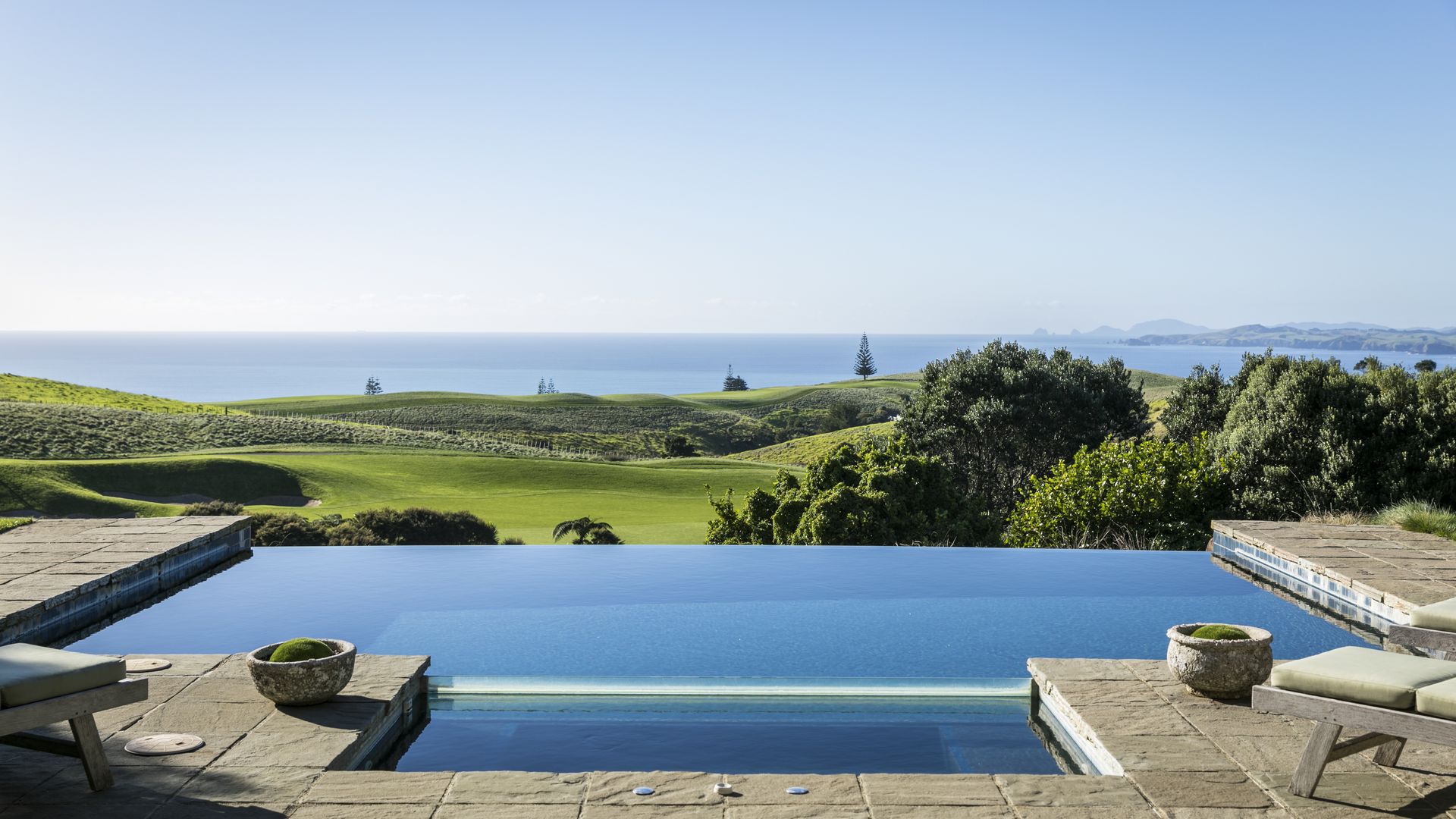 Thank you to all who watched over me during my journey. Vance, Anne, Jean-Michel, Delani, John, Kerry, Louise & Kim.
For more details on New Zealand, please visit my destination focus at www.blacklabeltravels.com\newzealand