Girls' trip! A conversation over wine one evening with one of my dear friends unveiled that one of her long-standing bucket list items for a birthday would be to "have high tea at the Fairmont Empress." So, the genie lamp overheard and for her birthday celebration, we planned a girls' trip to Victoria to do just that! I was lucky enough to be one of the 'girls' invited along to the celebration. What a perfect destination for such an event!
Capital city of British Columbia and the Pacific Northwest's oldest city, Victoria is a delightfully charming city nestled on Vancouver Island. Surrounded by Canadian beauty, the iconic Fairmont Empress stands proudly on Victoria's Inner Harbour welcoming guests since 1908. Named for Queen Victoria, the Empress has welcomed such esteemed guests as Edward, Prince of Wales, Shirley Temple, Rita Hayworth, Winston Churchill, Katharine Hepburn, King George VI and Queen Elizabeth to name a few.
Things To Do
While there is plenty to do in Victoria, make sure you take time to experience the Fairmont Empress. High tea at this beautiful property is a MUST. If you've never experienced a traditional high tea, this would be a great spot to do so. To make your high tea experience complete, I highly recommend ordering the hotel's Empress Torte which is quite the delicacy & world renown. Topped with a chocolate crown – a replica of the one worn by Queen Elizabeth II, it's just plain fun! When it arrived, it was so beautiful that no one wanted to disturb its glory by slicing it up. It doesn't look like a typical cake. It is gilded with gold dusted chocolate. And get this…it's gluten free! Tip: It must be ordered in advance as it is a 2-day process to create. A labor of love to be sure!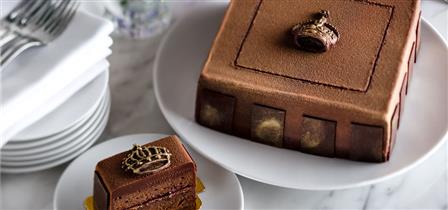 So, what do you do in Victoria besides tea and cake? Well…here's a clue… its nickname is the City of Gardens. Butchart Gardens should be on everyone's list. No matter the time of year, something will be in bloom. This impeccably maintained garden is a feast for the eyes. Allow a minimum of a half day to take it all in. Gardens aren't only found at Butchart. The year-round mild coastal climate makes gardening a passion for the locals. There is a hanging basket tradition to welcome the summer season that dates back 75 years. It's quite lovely.
Driving along the Pacific Marine Circle Route is a fantastic road trip. You can do it in a day, or you can take 5 days, depending on your goals. Whatever you decide, take your time to stop along the way to ogle at the inspiring vistas on this 185-mile trek. The Olympic Mountains, pristine lakes and endless beaches are sure to inspire. There are lots of scrumptious restaurants, wineries and places to stay en route. Watch the countryside roll past as you cruise along the Saanich Peninsula, or take advantage of the surrounding water by going kayaking, fishing, sailing and/or whale watching.
Don't miss the most adorable, quaint little Fisherman's Wharf with its float home village. It is a colorful area with a handful of food kiosks, unique shops, and fresh seafood. Take one of the very friendly yellow water taxis to get there. Keep in mind, these are floating homes, not houseboats. They are permanently attached to the dock.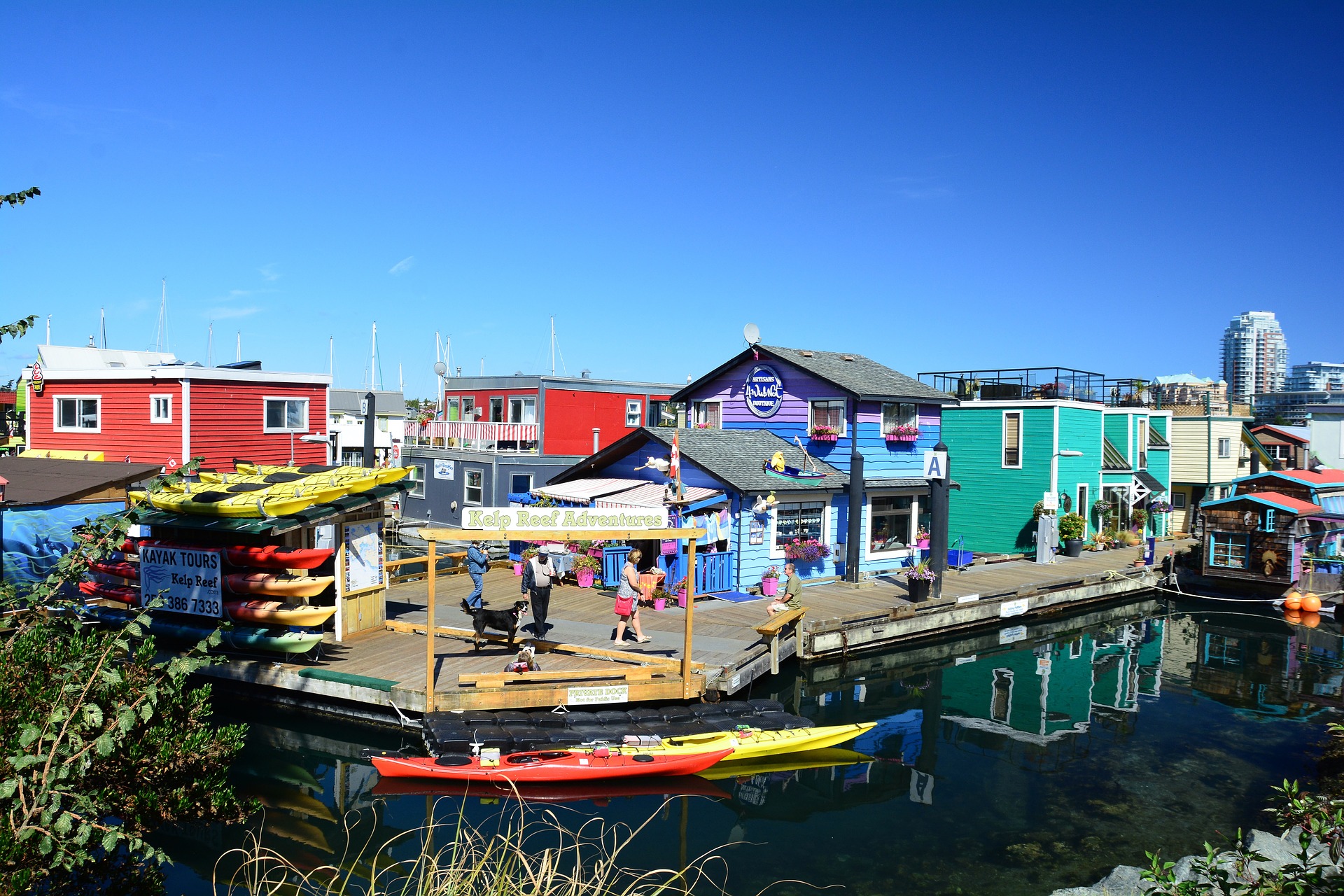 Getting There
If you have the time, I suggest arriving in Victoria by ferry. It is relaxing and you will disembark in front of the beautiful Fairmont Empress. The views as you approach are breathtaking. If you don't have enough time to arrive by ferry, then the flight from Vancouver or Seattle is a short, easy flight. Or… another fun option is to hop on a float plane and land right there in Victoria Harbour.
Whatever you decide, you will have plenty to do. The city is full of arts, culture & history, beaches & lakes, gardens & parks.
And gentlemen… Victoria is not just for ladies. It is a city well-suited for guys' trips, family breaks or romantic getaways.
Here's a short video with an overview of Victoria!