He's the 2nd largest landowner in the United States. He's a tireless champion of conservation and the environment. At times controversial, and at the same time a primary force in saving the American Bison. He's Ted Turner. So why is a travel advisor writing about him? Because four years ago, Ted launched Ted Turner Reserves, inviting the public to explore his vast New Mexico properties. Ted Turner Reserves consists of Vermejo Park Ranch, Sierra Grande Retreat, Ladder Ranch and Armendaris Ranch. Vermejo Park Ranch is the largest of the four and the one I had the good fortune of experiencing recently.
Smack dab between Denver and Albuquerque, it's a 4-hour drive from either city. Once you turn at the sign marked "Vermejo Park Ranch", you follow a gravel road that leads to a little piece of heaven. If you're lucky, you might spot a herd of elk or bison along the way. Maybe even some wild horses.
The final turn into the Vermejo Park Ranch gate ushers you into a breathtakingly beautiful landscape where the main house, Casa Grande, warmly welcomes you. Step into your home away from home for a spell and let loose your inner cowboy or cowgirl.
With over 550,000 acres, Vermejo Park Ranch is the largest of the Turner ranch properties and overlaps 4 counties!
The ranch is open year-round, so activities run the gamut for all seasons. Fly fishing, hiking, bicycling, shooting ranges (rifle, 5-stand, sporting clays), photography outings, snowshoeing, Nordic skiing, geocaching, horseback riding, picnics in the vast brush or just kicking back with a book overlooking the amazing landscape stretching out in front of you in every direction. Get your Wild Bill and Annie Oakley on and try your hand at clay pigeon shooting. Hop into one of the trucks and one of the very capable guides will take you on a safari to spot bison, elk, wild horses, mule deer, bald eagles, golden eagles and more.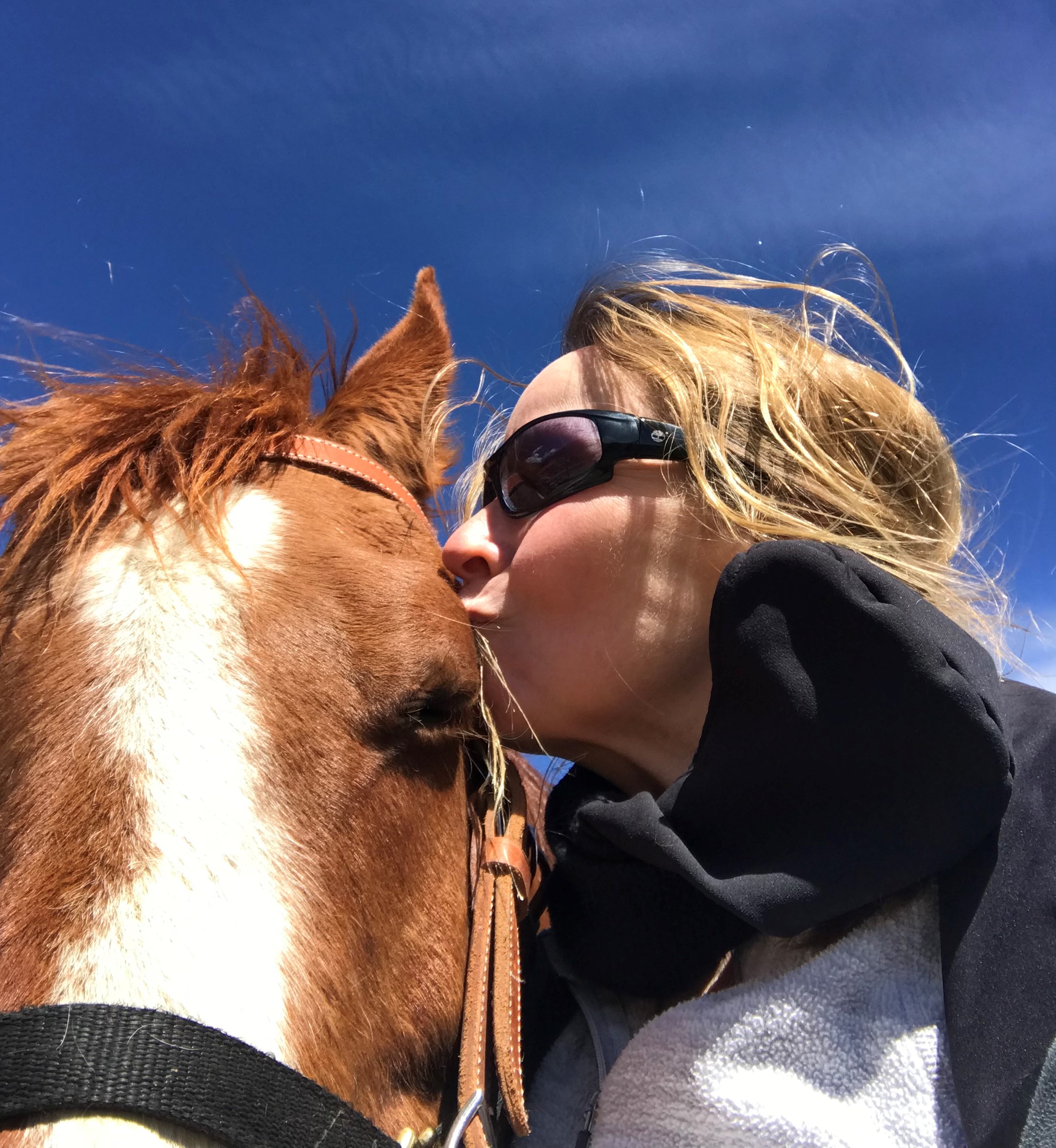 There is a lot of history in this part of the country and the staff is more than happy to entertain you with colorful tales of the Wild West Days of the ranch and its neighbors. There are several accommodation choices on the ranch. I was in the main house, aptly named Casa Grande. I spent quite some time wandering through the house, looking at the ample selection of books lining the bookcases, tinkering on the grand piano, sipping tea by the fireplace, playing billiards and oooohing and aaaahing at the beautiful collection of antiques, photographs & artwork throughout. The guestrooms are equally well-appointed.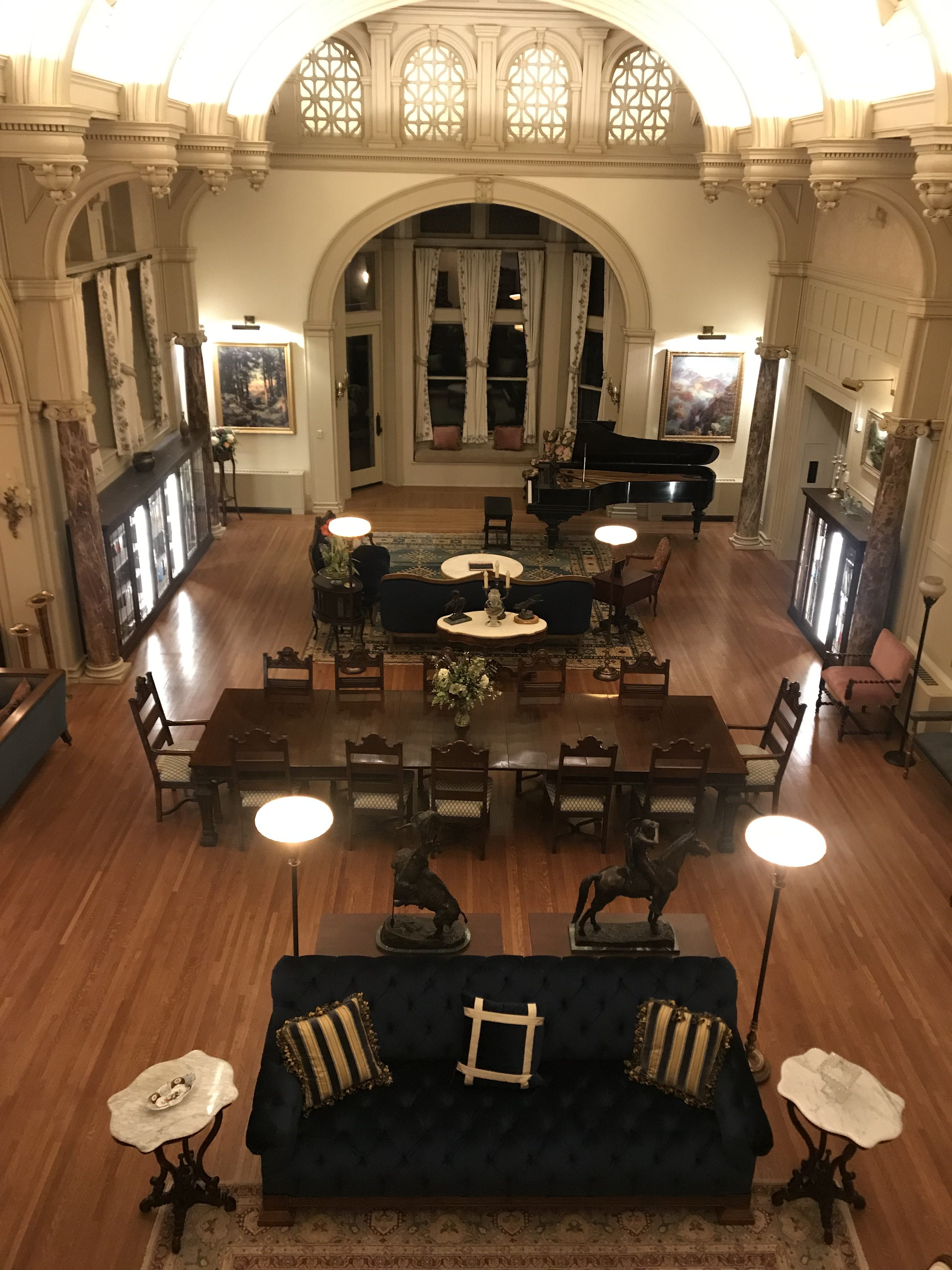 The modern American cuisine is expertly prepared by Chef Cory Untch, who can tailor to any taste. Just let them know beforehand of any dietary preferences or allergies and they are on it! The food is out of this world! On one of the wildlife safaris, we came to an open field where there was a lovely table set up with a picnic lunch! What ranch stay would be complete without at least one s'more evening? It's raining? No worries, they have a table side s'more gadget ready to go. So that's what we did! The best dessert ever!!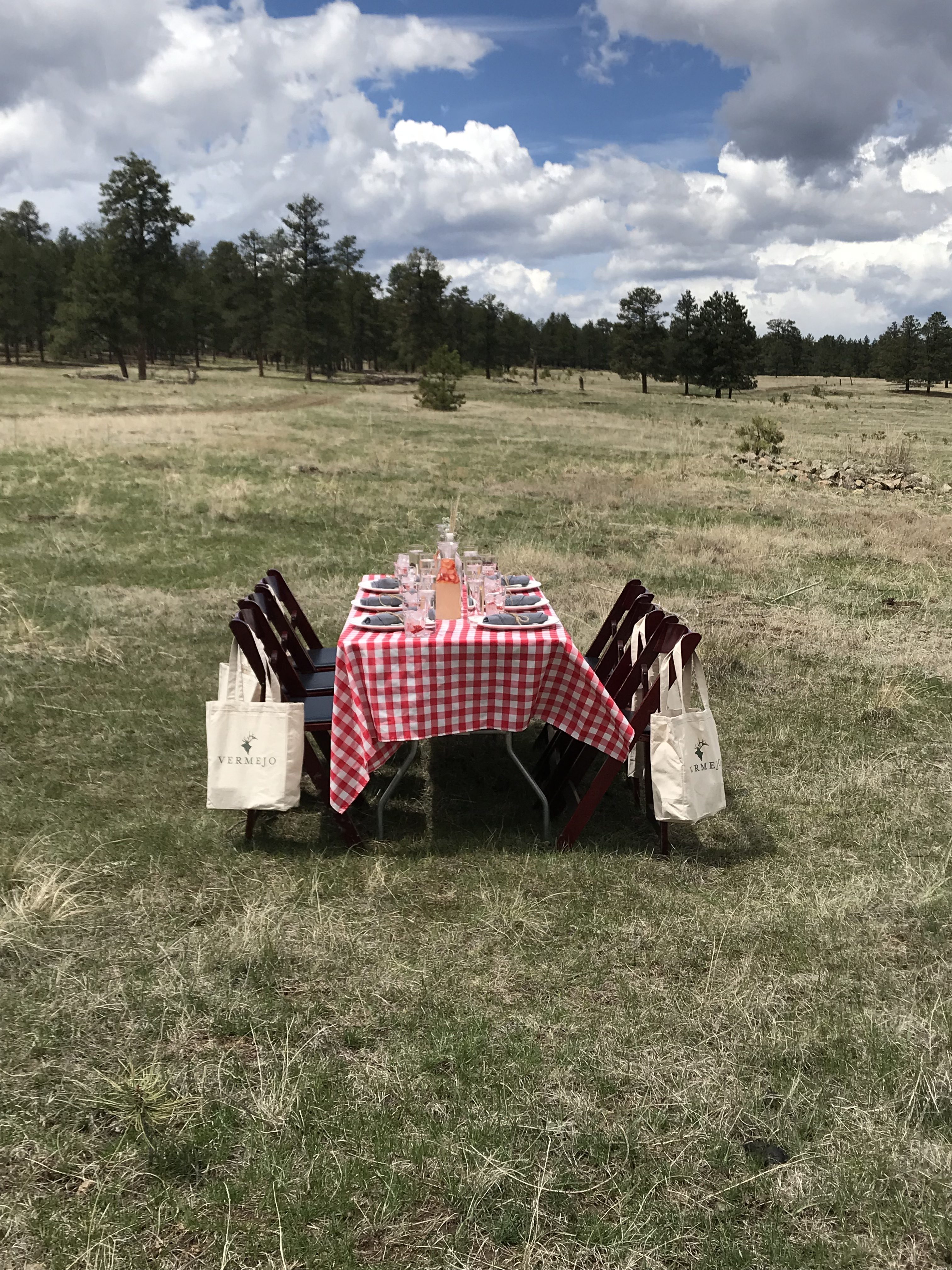 If you have time, I recommend taking a drive off the ranch to visit a fascinating hotel in Cimarron. This little hamlet was on the Santa Fe Trail and is dripping with history of outlaws & shady sheriffs. It truly was a wild, wild west town (enter Robert Conrad & Ross Martin). It is well worth the drive for the delicious lunch and history.
I cannot speak highly enough of Vermejo Park Ranch. Leave your busy lives behind for awhile and treat yourself to some family time, couple time or just me time.
I did…not…want…to…leave. I literally had to be peeled out of there. Thank you, Ted!