Have you had the privilege of experiencing a destination that changed your life? One where your every expectation was exceeded? One where you were so engaged in the experience because you were learning so much? Israel is such a place. This small country has so much to offer on so many levels. Being approximately the same size as New Jersey, nothing is more than 2 hours away – nice, right?
The #1 question I receive from clients interested in visiting Israel is "Is it safe?" I was told to "be safe" by even more before going there myself. YES. It is safe. It is statistically safer to travel in Israel than in the U.S. The media reflects incidents isolated to a small portion of the country. It is an inaccurate depiction of The State of Israel as a whole. As with any destination, even at home, there is never a guarantee. Stay current on events in destinations you wish to visit & consult with your travel advisor.
Historically, we all know that Israel was an important area. The impact of walking along the same streets as Jesus & his disciples, rambling around the ruins of King Herod's Masada, praying at the Western Wall, participating in a Shabbat Dinner, seeing the Dead Sea Scrolls, hearing an Imam calling Muslims to prayer, visiting a bullet factory – were all profoundly transformational.
Jerusalem's Old City is breathtaking & strolling through the streets & markets is mesmerizing. Imagining all of the people who have walked these very streets and alleyways. I felt both humbled, honored and incredibly fortunate. History literally seeps from every wall & crack. It is the Holy City for everyone! What really struck me, though, & what I took away, is the cohesiveness with which the cultures & religions co-exist peacefully. There are Jewish, Muslim, Christian & Armenian quarters in Jerusalem's Old City, but that doesn't mean they don't cross over into each other's quarters in their daily lives, shopping, working & playing. Peacefully.
The Mediterranean climate is perfect for grapes, so it should come as no surprise that the wine offerings are quite impressive. Did you know that Israel was featured on the cover of Wine Spectator in October of 2016? Yes indeedy. Their wines are gaining recognition all over the world. And what goes along with wine? Why…fabulous cuisine, of course! With the onset of the Zionist Movement, cultures from around the world brought their family recipes, creating a diversity of cuisine unique to the Middle East. How about making your way through a bustling market in Jerusalem with a chef, tasting delicacies along the way, then preparing dinner together in his kitchen, & finally sitting down to a glorious feast on a rooftop overlooking the Old City of Jerusalem? That's an experience to be savored (sorry, I couldn't resist…)
Tel Aviv is a vibrant, bustling, international city on the beach, where the water is warm & clear with no seaweed or rocks. Body surfing, boogie boarding, surfing, boating, whatever strikes your fancy. The Mediterranean is magnificent, let's face it! Embarking on a scavenger hunt through Tel Aviv was a blast & beyond well organized. It's a fantastic family activity & can be tailored for any age group. Winding my way through Jaffa, the Old City afterwards made for a perfect day. Oh wait! It was also Tel Aviv Pride Week! Did you know that Tel Aviv has one of the largest gay pride parades outside of the United States?
A personal bucket list item for me was to float on the Dead Sea. And float I did! In fact, it is so buoyant, that I had trouble standing up to get out again! Covering myself in Dead Sea mud, gazing across the sea at Jordan & wondering if someone on the Jordanian Dead Sea was looking back at me. Now that's what I call living!
Other activities you might think about when you go…staying on an organic farm (Kibbutz) overlooking the Sea of Galilee, dining on organic cuisine harvested that very day from the farm – & believe me, this farm was loaded with crops. Kibbutz's are not what they used to be back in the day. It is a fascinating concept & equally fascinating to learn how they have evolved over time. I had a very different concept of them before experiencing one. You gotta go to know, though. That's all part of it. And there is adventure … 4-wheeling in a jeep in the desert, kayaking, camel riding & kite surfing. That's just before lunch!
The last activity before arriving at the airport was planting a tree in Neot Kedumim Biblical Landscape Reserve. Saying a special prayer before, we then proceeded to a plot of land where we each planted our tree. I GPS'd mine, so that I can watch it grow. It was so memorable and the cherry on the top of my time here.
Layers! That's what I think of to describe Israel. I will continue to visit this extraordinary destination, as I've only scratched the surface. Special thanks to the Israel Ministry of Tourism for their gracious hospitality and generosity. Also to Travex, Kenes, and Mabat for so deftly guiding us.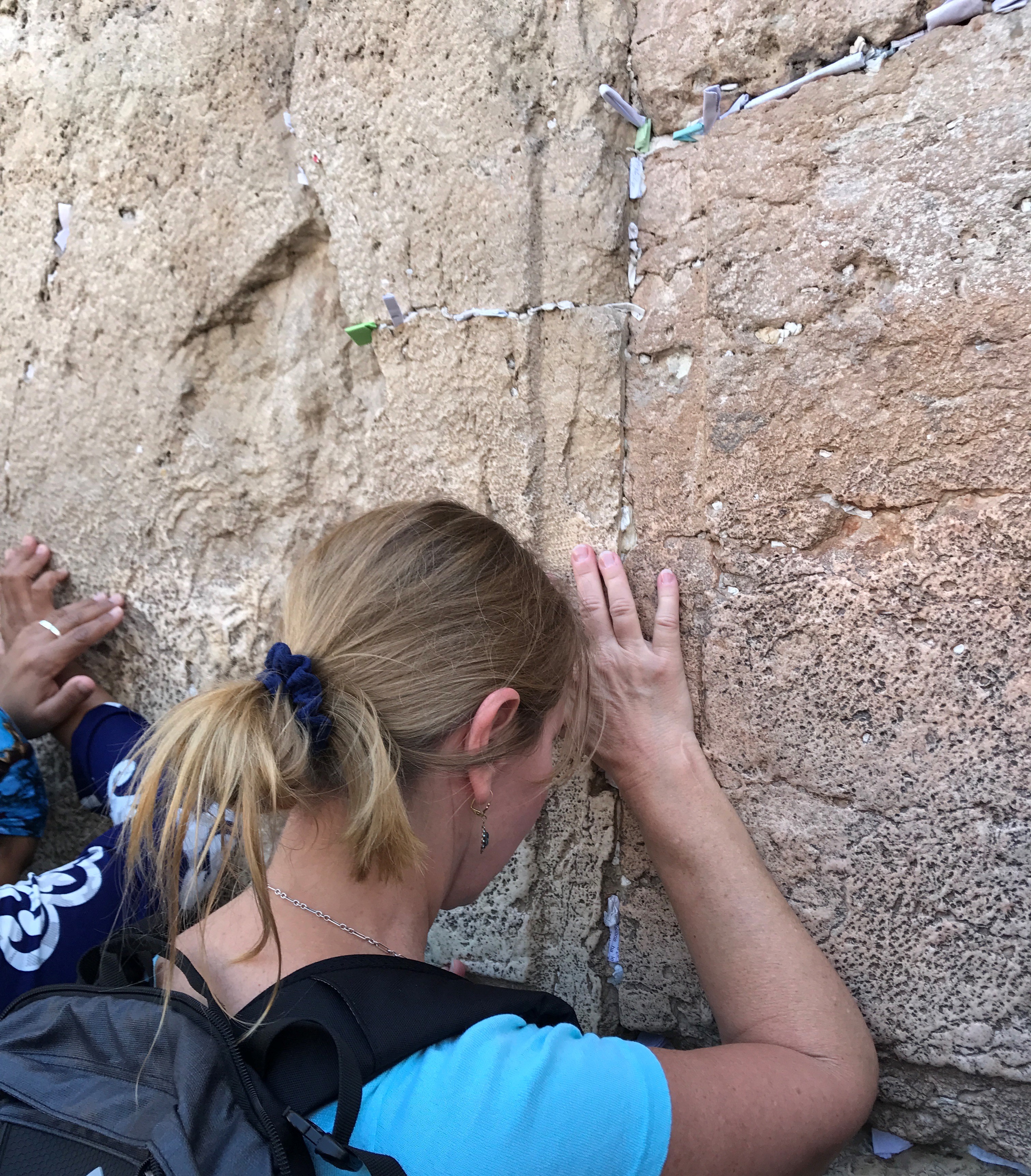 The Western Wall, Jerusalem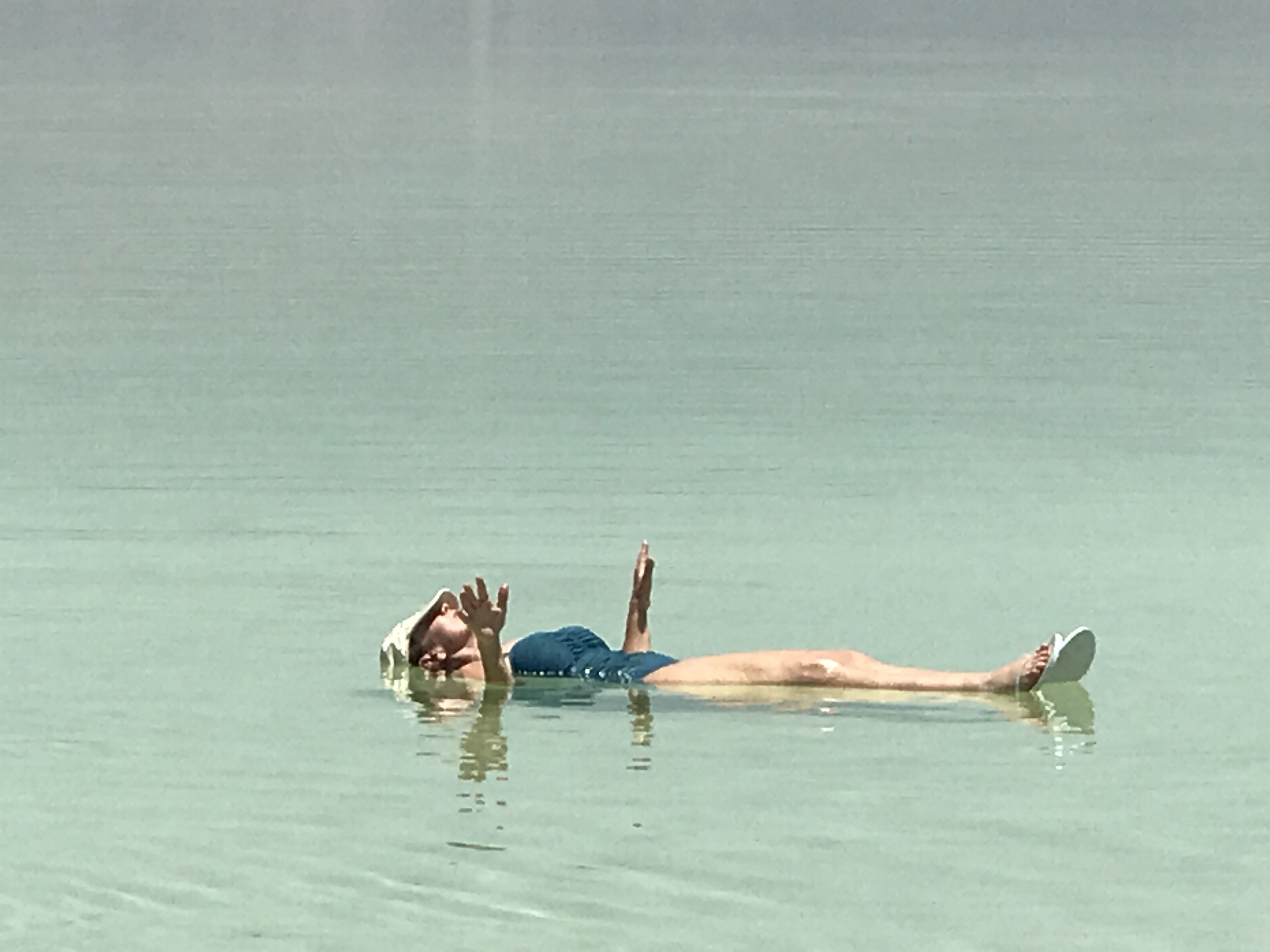 Floating on the Dead Sea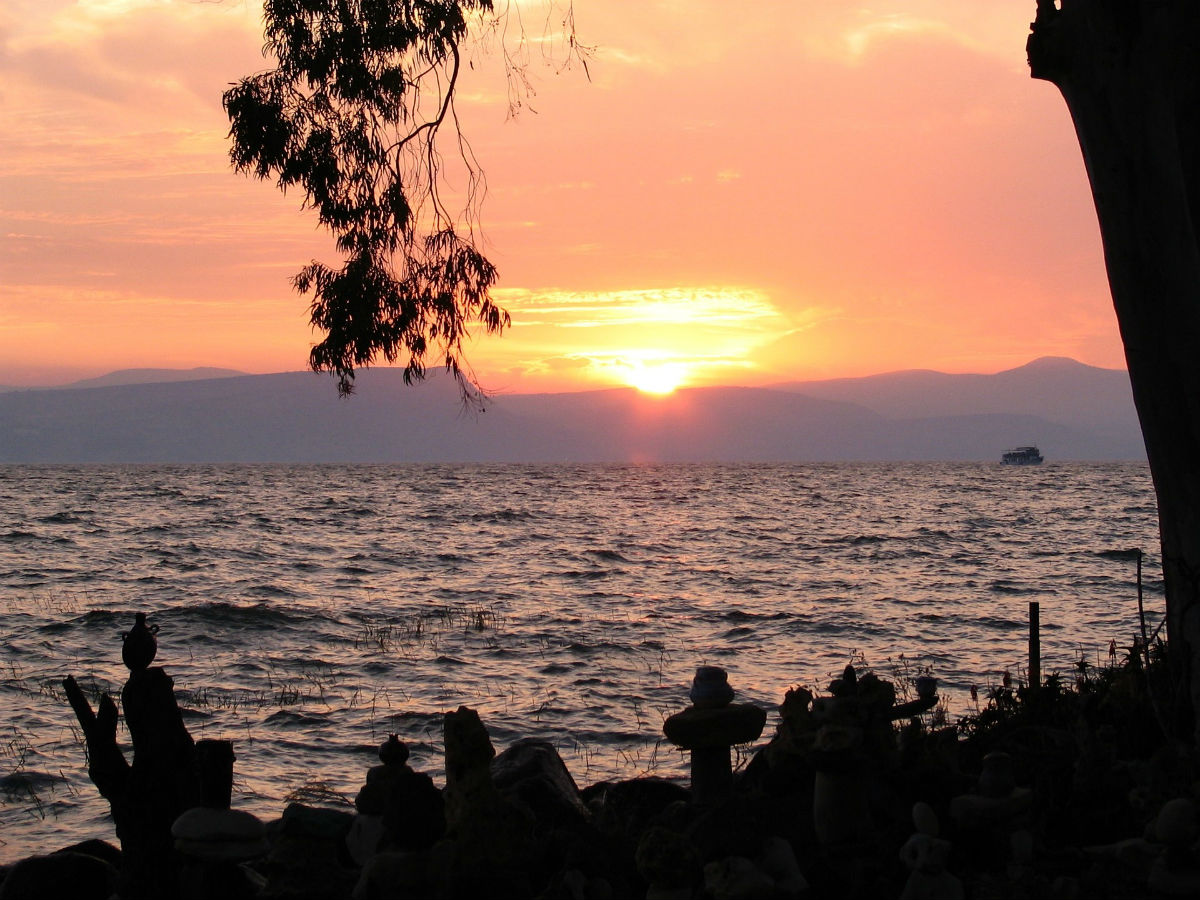 Sea of Galilee